Introducing the Little Green Radicals SuperLoop Scheme!
Find out how you can get money back on your next Little Green Radicals order through clearing out your outgrown LGR baby clothes!
When we met Little Green Radicals several years ago, we knew we had to work together. We're both passionate about providing fantastic clothing for babies and children and are both very proactive in searching for ways to reduce the negative impact that over-consumption of fashion has on our planet.
When I first had the idea for a baby clothing rental library I contacted Little Green Radicals and they responded immediately. This led to them donating some of their amazing sample stock and helping us kickstart our rental library. We are extremely grateful to Little Green Radicals and their founder Nick. The popularity of their brand has been a great draw for parents who love dressing their babies in beautifully designed organic and fair-trade clothing but who may not be able to buy these things new.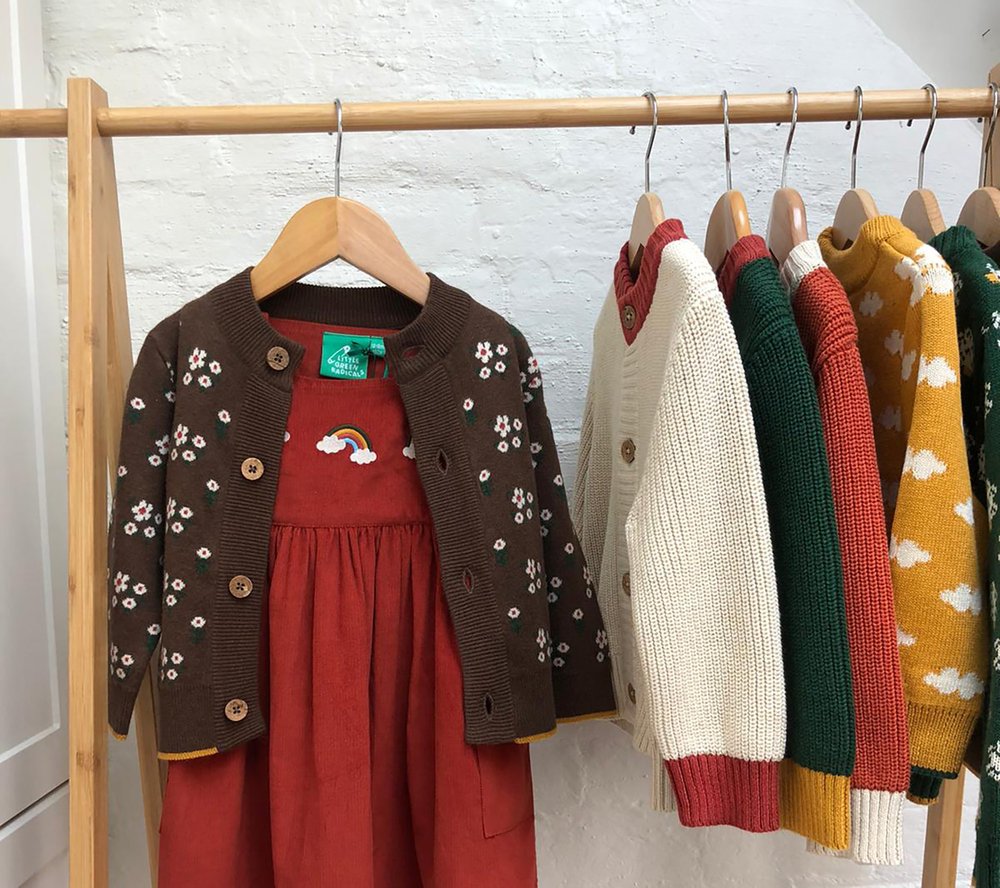 Now we have teamed up with Little Green Radicals to offer YOU a fantastic deal too!
As you'll know, Little Green Radicals make beautiful organic Fairtrade baby and children's clothes that last. They keep searching for ways to reduce their impact on the environment, like turning recycled plastic bottles into rainwear and using biodegradable bags. They take their extended producer responsibility very seriously and have co-created the SuperLooper take-back scheme which will give them a direct connection to the re-cycling and re-use of their products.
So here's our simple idea. If you have outgrown Little Green Radicals clothes stored away and don't have the time to do anything about clearing them out, why not get them back into circulation to be loved and looped by another family. As a reward you will receive money off your next Little Green Radicals purchase!
How it Works:
Using the LGR Freepost service, simply pop them in the post and we will check and grade them.
The grading will determine the value of the discount voucher reward that will be sent to you to redeem on your next Little Green Radicals purchase.
The clothing item/s will be added to the SuperLooper library and if they've been loved a bit too long we'll look for ways to up-cycle them into other useful things or send them to be re-cycled.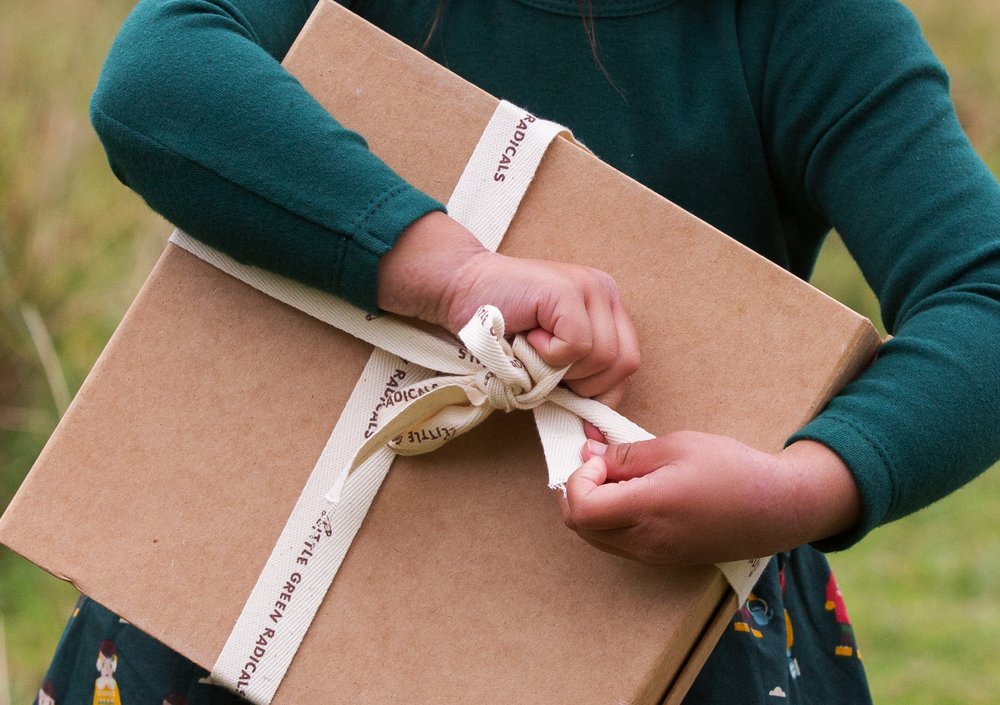 This is a win:win for all of us and means we can all have a happy glow knowing that these clothes are being enjoyed by even more people and that we all play a part in reducing some of the waste that happens when we have kids. You get rewarded for taking the time to do your bit and send in your outgrown LGR clothes, Little Green Radicals get direct feedback about how their lovely clothes are performing and we get more fantastic items to offer SuperLooping families to rent. The only losers here are the landfills and that's good news for all of us.
Not only is this a green and radical idea, we like to think it's a super dooper SuperLooper one too!
More info here
Return postal label here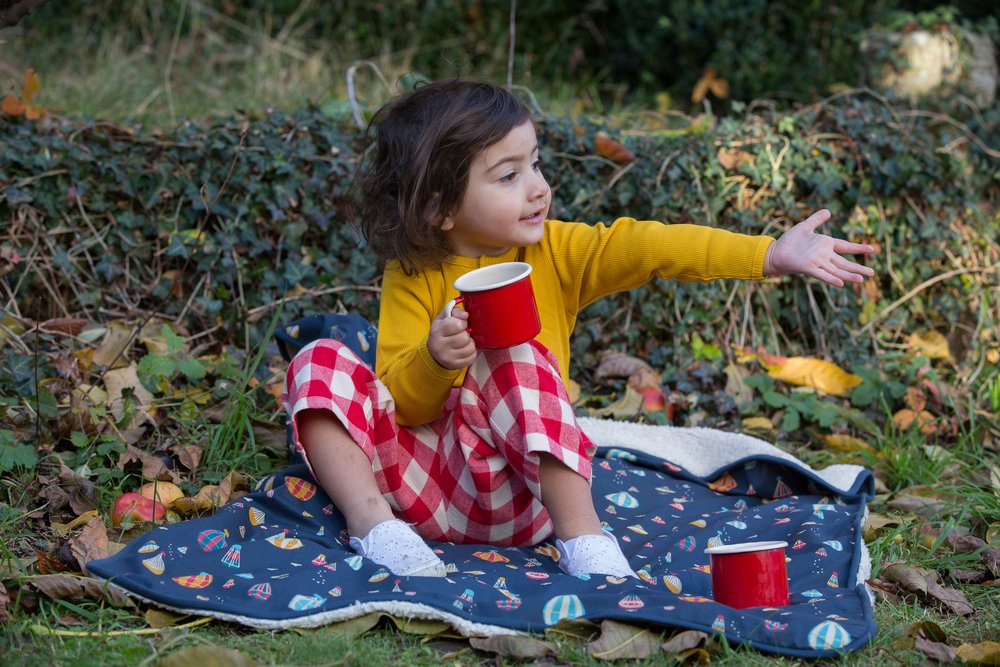 Benefits of using the SuperLoop
Baby and children's clothing is worn for such a short time before becoming outgrown and adds enormously to the pile of wasted clothes being burned or buried. As popularity in renting and sharing clothing is growing, so is the SuperLooper library, whose aim is to make the renting and recycling of baby clothes easy, affordable, and accessible to all. Renting isn't the only way to be part of the SuperLoop – donating items to be added to the library and kept in circulation and shared is all part of how it works. Parents give outgrown clothes, SuperStar brands like Little Green Radicals give spare stock and now brand SuperFans can add to the library and earn rewards for doing so.
Facts
An average family spend £997 a year on baby clothing, so based on a typical yearly spend with SuperLooper of around £240, parents can save nearly £800 each year by renting rather than owning baby clothes with no worries about outgrown clothes costing them time, money and storage space! (Data from the report by Ergo Baby for British Savings Week 2019)
According to Patrick Grant from the Sewing Bee, we have enough clothing on the planet right now to clothe the next four generations of the human race. (Data from www.theindustry.fashion)
Babies grow really quickly and fly through their clothing – they've already grown 8 sizes by the time they're 2! On average clothes are worn seven to ten times before being discarded – with babies moving up in size so quickly this means that their clothes are worn very little before being out-grown.
There are 183 million items of unused baby clothing stored in UK homes – that's enough for 250 items per new born baby each year. (Data from www.hubbub.org)