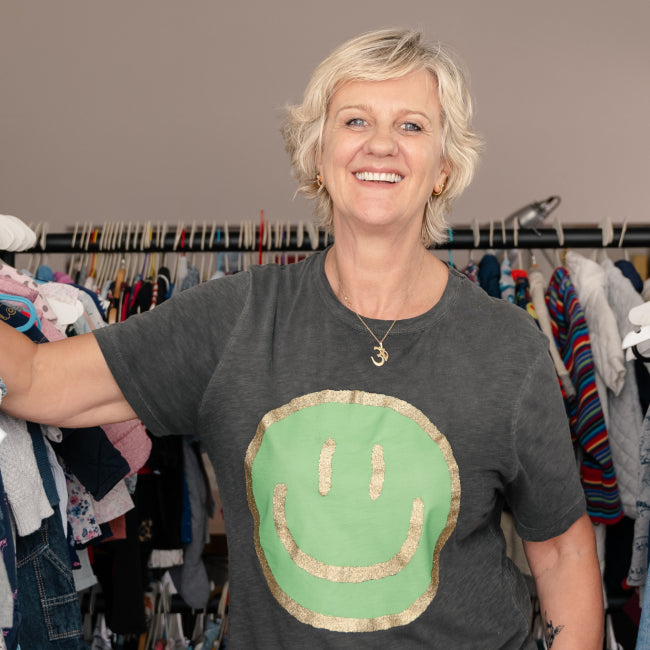 👋🏻 Hi, I'm Jenny Barrett, founder of SuperLooper which I run with Kate Mager.
I love fashion and loved dressing my kids in cute clothes. But, I hated spending loads of money on things that were only worn a few times because babies have a habit of growing so quickly!
Sustainability has always been close to my heart.  Back in the 80's I studied fashion and marketing and was already upcycling clothes before it became a trend.  I created 'vegetarian leather jackets' and made shirts made from old furnishing fabrics.
After having my 3 kids I launched SuperNatural Kids Clothing.  We used organic cotton and sustainable cotton alternatives like Modal made from beech trees as I realised that even organic cotton demands too much water and land to be sustainable.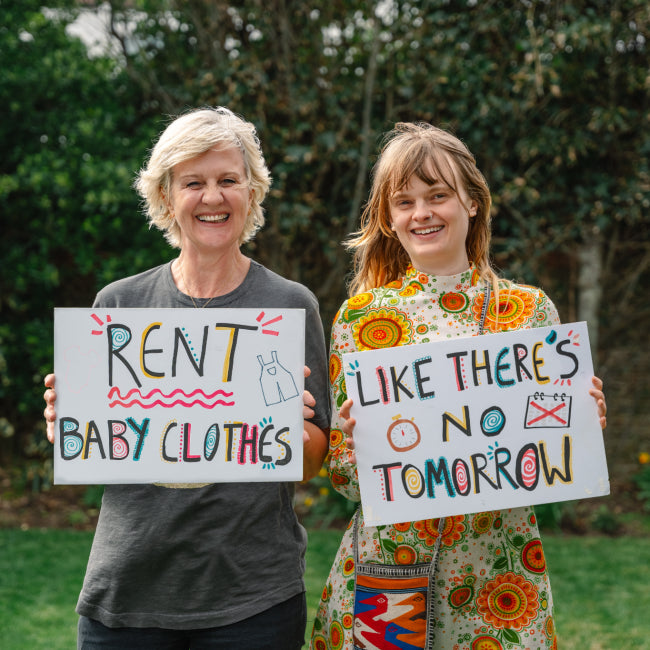 It deeply concerns me that we have enough clothing to dress 6 generations of the global population, and textile production's impact on our planet is alarming.  The more clothes produced, the more toxic waste generated.
Discovering the concept of the circular economy and the value of keeping items in circulation instead of landfills was a light bulb moment for me.  So, inspired by Danish pioneer Vigga, who introduced the idea of renting and sharing baby clothes, SuperLooper was born!
As a not-for-profit it's taken us a while to test things out and to get our model and tech right, but with a lot of support from amazing folk who understand and support our ideas, we feel ready to help make the changes we've dreamed of. Now all we need is for you to jump on board and make the change to own your future, not your clothes!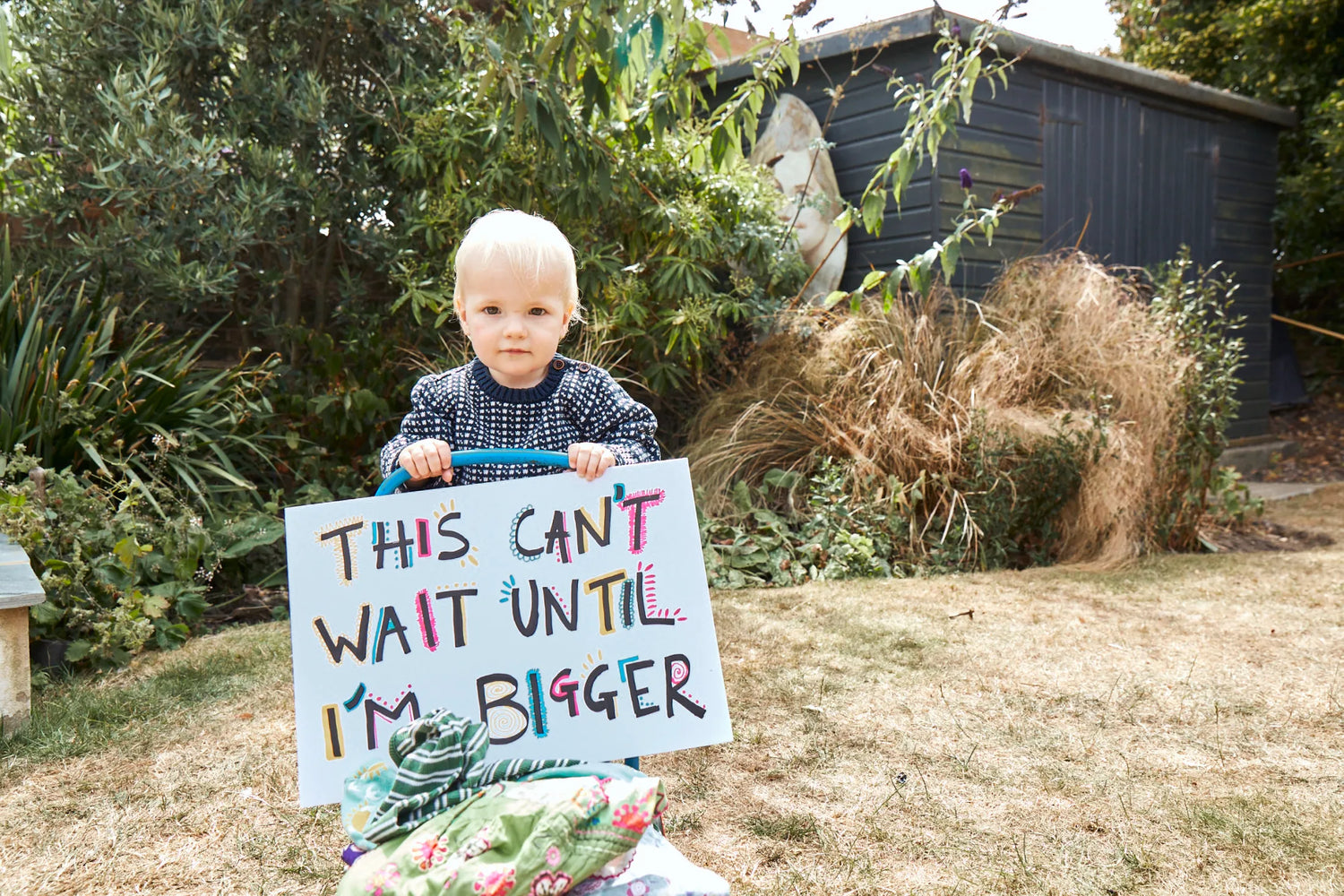 Helping parents, help the world.
SuperLooper is dedicated to helping parents access all the cute baby clothes they desire without breaking the bank on garments that barely get worn.  We all need to reconsider our shopping habits as we've become too used to having more than we need at the flick of a switch!  
Looping your clothes is just one simple and smart way of taking action to reduce the number of clothes being produced. Please joins by donating outgrown clothes, renting baby clothes for your little one, buying gift cards for new parents or simply spreading the SuperLooper word to your family and friends.
We can't do this without you
Please sign up and donate to or rent from SuperLooper.  Tell all your friends, and together we'll make a difference and protect the planet for the future of our kids.