Organic Baby Awards

Best gift for new parents

Marie Clare Sustainabilty Awards

Best sustainable small business

Mama & Baby Tots

Best Baby Preloved Clothing Rental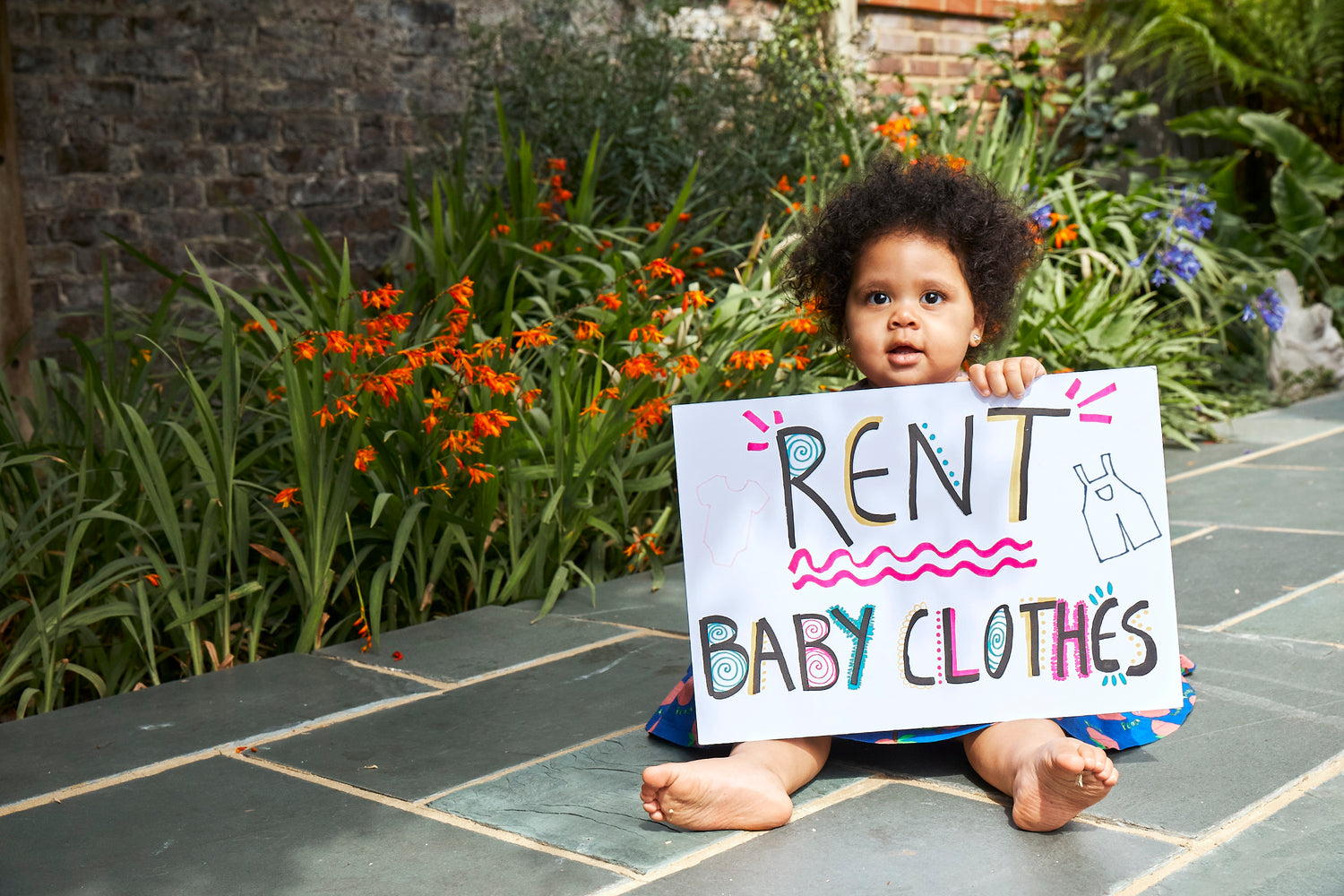 What is SuperLooping?
There are 183 million outgrown baby clothes stored in UK homes. We aim to get as many as possible back into use and rented to you for as long as you need before you return them to be loved & looped again!
Having all the cute clothes you need without breaking the bank
Keeping your gently worn clothes in use for longer
The most convenient, best-value way to get secondhand baby clothes you love!
Being part of a multi-award winning movement to save time, money and space and to help reduce textile waste.
How it works
Join the loop

Pick a plan to get started.

Try our service out for only £15 for the first month's rental.

The 6-month or yearly payment options will save you £££s.

Easily cancel when you want

You Choose or We Choose

Browse our library to choose your baby's wardrobe yourself, or if you're stuck for time, complete our style-preference quiz and let us choose for you. Orders are dispatched on the 1st or 15th of each month

Swap your items

Swap your items P&P free every 2+ months as your baby grows, or the seasons change.

We pass the savings from fewer deliveries on to you to keep things more affordable!

There are no damage fees
Why rent your baby clothes?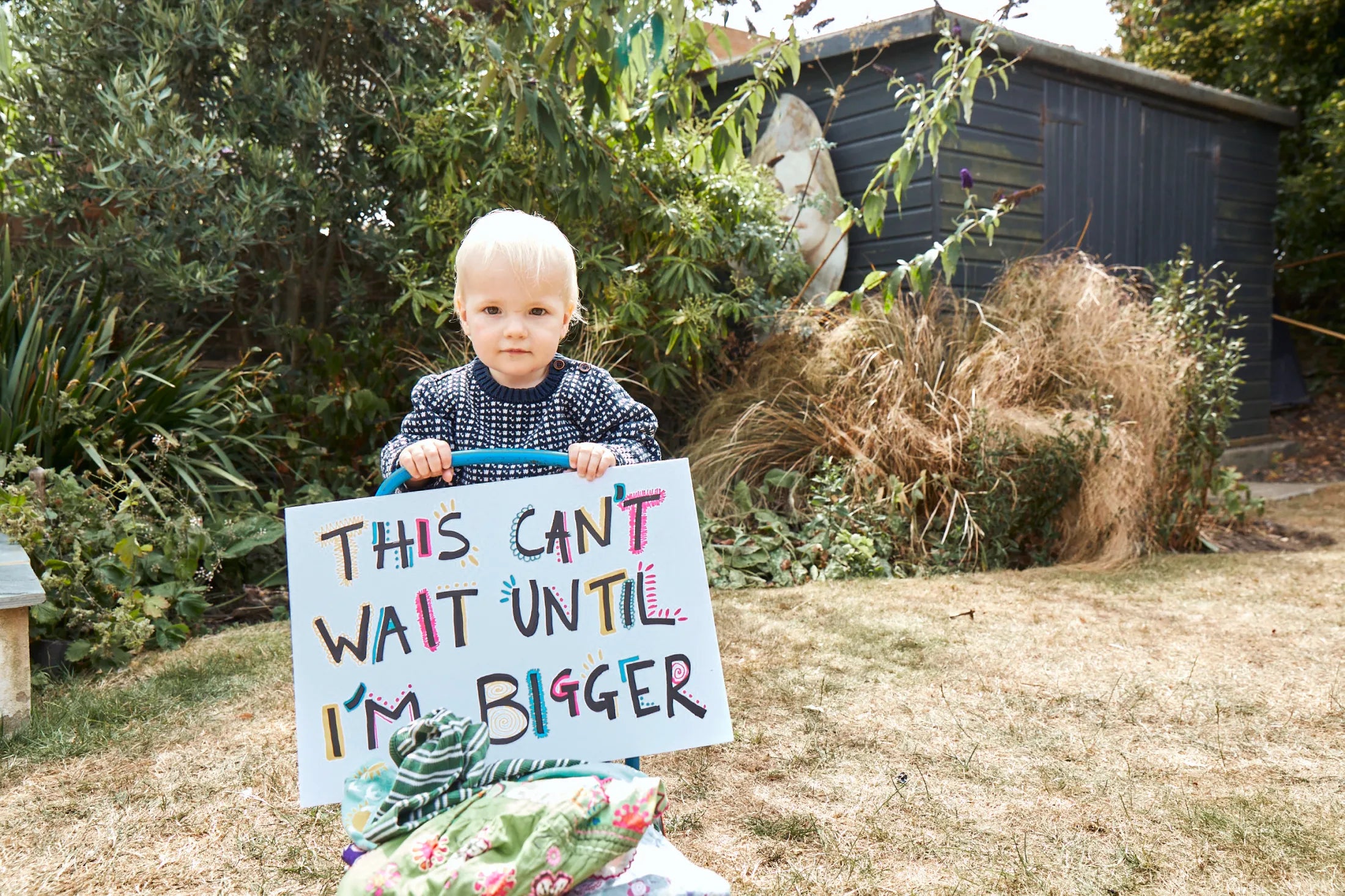 Save Money

The average spend on baby clothes in the first year is £997.  SuperLooper rental prices start at just £25 per month when you opt for the 6-month payment option - that's over £600 SAVED per year!
Care for the planet

Reusing clothes and keeping them in the loop and out of landfills is the most sustainable way of dressing your baby
Clear the clutter

Say goodbye to space-wasting piles of clothing you no longer need as you swap each order for the next size up and get rid of your outgrown clothes responsibly and thoughtfully by donating them to the SuperLoop
Guilt and worry free

Have as many clothes as you want or need in the happy knowledge that you're not creating waste. If clothes get stained, don't worry, there's no charge!
More time to enjoy your baby

If re-selling your baby clothes is too time-consuming, or if you don't have people to pass them on to, do a conscious clear-out of your cupboards and send them to us to share with other families so you can spend more time with yours.
Our clothes
Is it challenging to be a style, planet, and budget-conscious parent? 
Our adorable clothes are cherished family favourites passed down with a LOOP HUG from caring parents.
Vendor:

Age

3 loops

Vendor:

Age

1 loop

Vendor:

Age

2 loops

Vendor:

Age

2 loops

Vendor:

Age

3 loops

Vendor:

Age

2 loops

Vendor:

Age

2 loops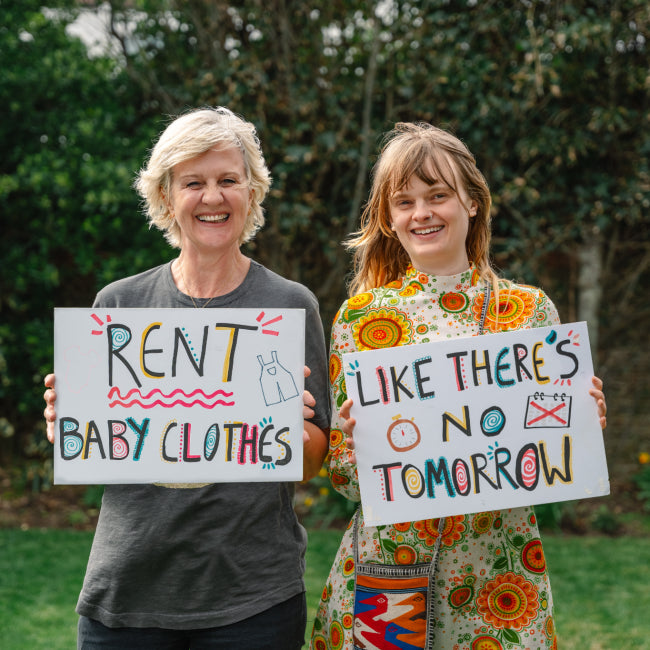 Try and change the way we all (over)consume.
SuperLooper is dedicated to helping parents access all the cute baby clothes they desire without breaking the bank on garments that barely get worn.
We want to work with you to make change happen.
How it started
What parents are saying
SuperLooper has been a fabulous way of clothing my one year old, who is growing so fast. The team are lovely and have helped me every step of the way.

- Carol

Fantastic especially if it's your first baby or you got rid of all previous baby clothes. Amazing customer service. So friendly and kind. There is a family and community feel around superlooper.

- Clare

I bought some gift vouchers for my son's teacher who left on maternity leave. A fabulous gift for any parent-to-be and new parents.

- Laura
We can't do this without you
Please sign up and donate to or rent from SuperLooper.  Tell all your friends, and together we'll make a difference and protect the planet for the future of our kids.