Our membership plans
Pick the right plan for you.  Either select the My choice plan to select your own garments and have full access to the clothing library, or let us save you time by curating your order with the Choose for me plan.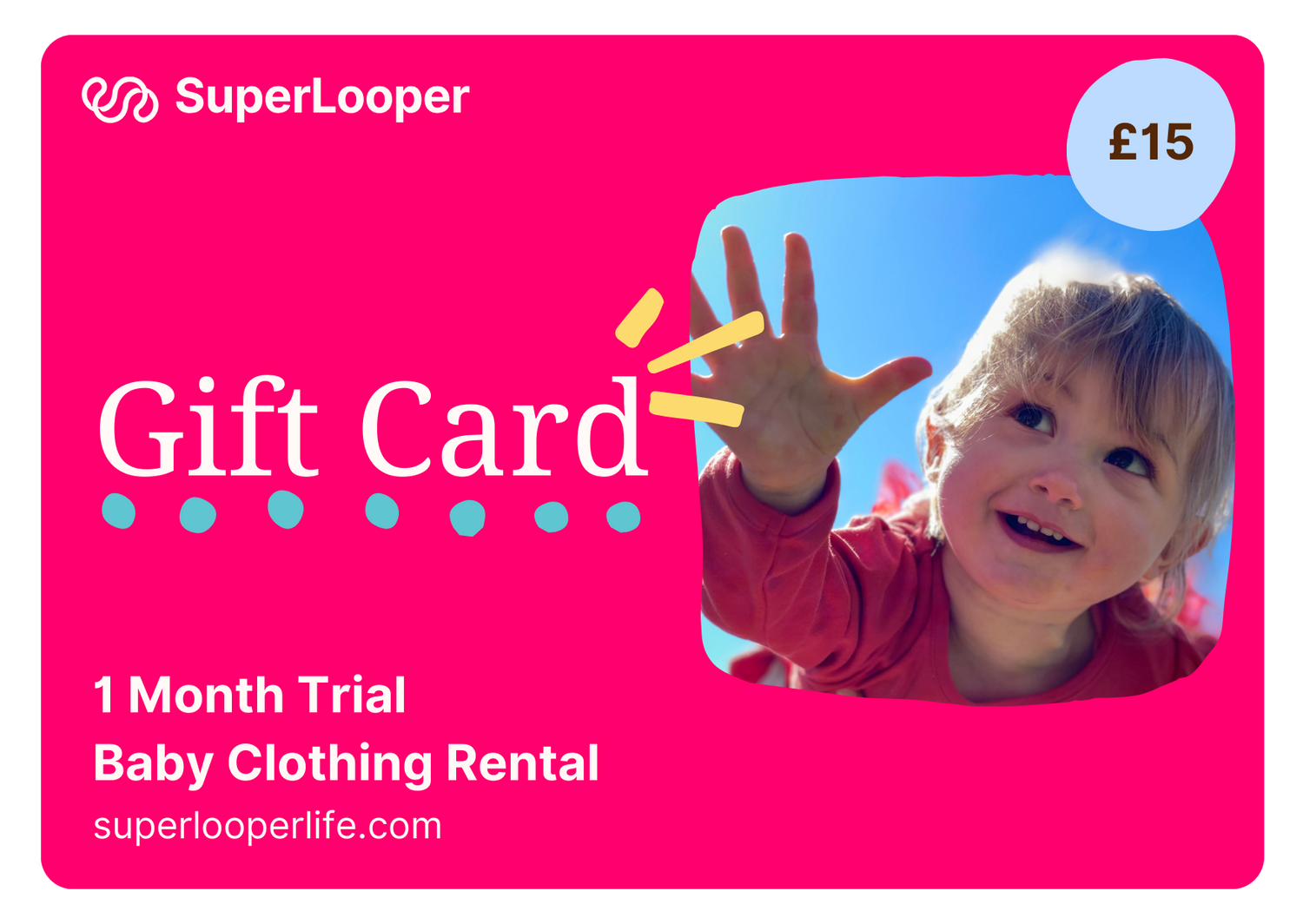 Give a sustainable and unique gift
Gift a SuperLooper plan to eco parents. They can activate their gift card whenever they want. Gift cards start from just £15.
Buy a gift card